HAPPY MONDAY everybody!
...well, almost Tuesday now!! haha
This Sunday my friend Ebony & I went to Memorial City Mall (in Houston Tx.) to get some beauty products and do a little clothing shopping! We ended up just buying beauty products..lol
I got something from MAC, Sephora, and also bought a CUTE necklace from Metropark (LOVE that store!)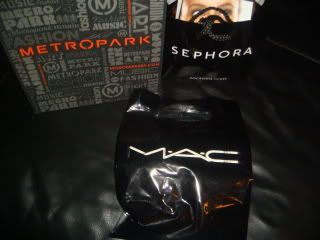 Here's the things I got:
MAC FIX+ PLUS FACIAL SPRAY
Price: $18.50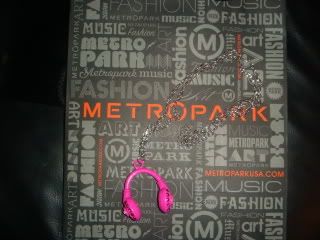 PINK CRYSTAL STUDDED HEADPHONE NECKLACE
Original Price: $24.00
Got it ON SALE for ONLY $10.00!!! GREAT DEAL!
CLINIQUE "ALMOST POWDER" FOUNDATION
Price: $24.00
THAT'S ALL FOLKS!
I'M LOVING THE FIX PLUS SPRAY!!!! ITS FANTASTIC!!!
MUAH!!!