Mz. More over at The Glamorous Gleam
Tagged me to take pics of 7
PURPLE
things in from my room!
Don't really own alot of purple, but here's what I found!!!
Purple Wrap Skirt from H&M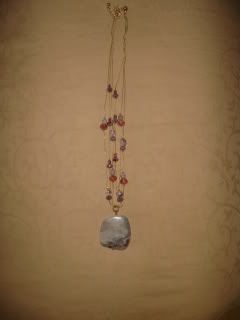 Amethyst (Purple) Necklace from Charming Charlies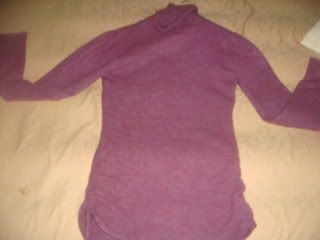 Purple Cashmere Sweater (COMFY) from Dillards
THIS IS THE FAKE M.A.C PIGMENT!!...BUT IT'S PURPLE SO I'M GOING TO KEEP IT UP! LOL READ "FAKE MAC" ABOVE!!
Miss Mary J. Blige in all purple OCTOBER 2009 issue of ESSENCE MAG
Purple Lysol Can!
haha
MY FAVVVVE purple t-shirt!!!
Now I have to tag my fave blogs to do the same!
This time I want ya'll to take pics of 7 "

PINK

" things in your room!!!
I TAG ALLLLL THE BLOGS I FOLLOW AND WHO FOLLOW ME!!!!