Here's what I ordered from
Cherry
Culture
:
NYX Eyebrow Kit in
TAUPE

/

ASH
Price: $4.00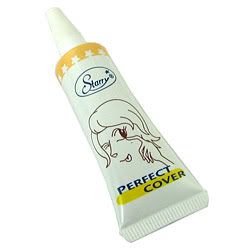 STARRY Concealer Tube in BEIGE
The NYX Eyebrow Kit matches my eyebrow color to the T! Who says you have to spend crazy money and mix colors to get your eyebrows lookin' right!? When you're doing your brows, you want to go a shade or 2 lighter than your haircolor...so my shade is TAUPE because my hair is dark chestnut brown...don't want to look like a DRAG QUEEN! LOL (no offense!) This product is ONLY $4.00!!! WHAT A SAVE!
The concealer is great also, I love how sheer it is. It goes on so smooth and it blends very nicely. Great product if you want to save some money!!!
I'll have these on the video tomorrow! So stay tuned!!!
MUAH!
Goodnite!