WELCOME TO MY BLOG!
LETS GET STARTED!
Explanation:
"Dirt Cheap Wednesdays"
Every
Wednesday
, I will spotlight a store and review some "dirt cheap" clothing, shoes, accessories, beauty finds, etc.
NOTE: When I say "dirt cheap", I am talking about price! :-)
I am going to start "Dirt Cheap Wednesdays" off with the products that I use!

Tonight's Spotlight Store is:
BEAUTY FINDS:
1. Johnson & Johnson's Vanilla Oatmeal Baby Lotion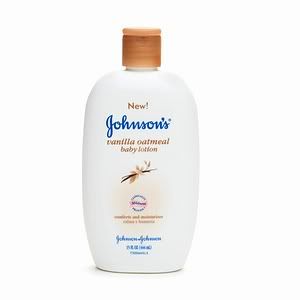 Price: $4.59!
(the bottle is huge for the "dirt cheap" price!!)
My Personal Review:: It may be one of the newest of the Johnson & Johnson family but,
I LOVE THIS LOTION! I'm telling
ya'll
it is the best!
I have semi-dry skin and have tried everything from
Olay
to Suave, and sometimes you just have to go back to your roots. This lotion has my skin
feelin
' so soft and
luscious
..I cant get enough.
2. Clean & Clear Deep Cleansing ASTRINGENT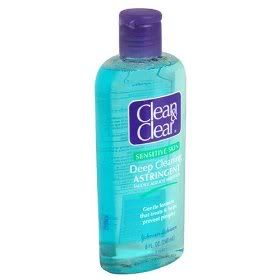 Price: $3.74!
(works wonders...
definitely
worth it!)
My Personal Review:: I always get compliments on my skin, this is the reason! I just simply wash my face with a moisturizing soap and pat dry then I apply a small amount of the astringent all around my face. It has been said to dry the skin out, that is why you re-apply moisture after you have put this on your face! :-)
3. VASELINE!
Price: $2.69!
My Personal Review:: People underestimate Vaseline. It can be used for everything! Its like the universal remote of beauty!
Haha
:-)
You can use Vaseline to:
Take off make-up
Moisturize face and body
Relieve chapped lips
&& the list goes on!
...When all else fails, GO BACK TO YOUR ROOTS! :-)...
----------------------------------------------------------------------------
CLOTHING:
1.
Norma

Kamali

Organic Cotton Tee
Price: $3.00!
My Personal Review:: I have this shirt in all three colors, pink, navy blue, and white. I throw them on when I have a studio day or just want to be comfy! I love the way the tee fits and feels. Very comfortable!
2.Smocked Strapless Jumpsuit
Price: $14.00!
My Personal Review: I am a huge fan of jumpsuits, I own 3 of them. :-)
Very comfortable and an easy outfit to
accessorize
and make FAB!
3.
Miley

Cyrus & Max

Azria

- Juniors Liquid Leggings
Price: $10.00!
My Personal Review: I chose these leggings because it too is a universal simple item of clothing, I love leggings and these are great for when you want to add an edge to any look. I'm young and always
lookin
' for something cute and funky! I'm also loving
Miley's
line at
Wal
-Mart...very cute clothing!
------------------------------------------------------------------------------
That's
all for
tonite
folks!
I will be back next Wednesday for more "Dirt Cheap" Reviews!!!!
UP NEXT:
FRIDAY NIGHT GLAM SESSION!
LOVE YA!