Hey Ya'll!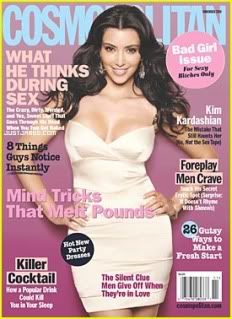 I know I'm startin kinda early with the must read for the week, but I just HAD to share this magazine with you guys!
MUST READ for the week of Oct. 11-17 is:
COSMOPOLITAN Nov. 2009
On the cover:
This brand new issue is FILLED with sexy fall fashion, fabulous shoes, and a fall and winter skin and makeup section to die for! CHEAP stuff too ya'll!!! LOL
GET YOUR COPY TODAY!!!