Y'ALL!! This is HUGE!
I bought this palette from ROSS for a STEAL!!! ONLY $7.99!!!
Its a high shimmer palette, and about 30% of the colors AREN'T very pigmented! (the only downside!) Other than that I am in LOVE with this palette...(sorry coastal scents but you have been TEMPORARILY replaced! LOL)
Sorry y'all some little GREMLIN at ROSS put little holes in all the colors in the palette, I didn't realize this until I got home! UGH!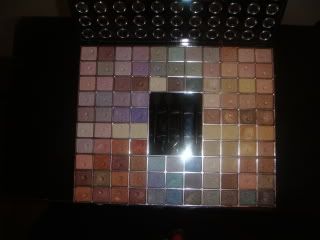 I have used this palette, along with the coastal scents palette to create this look:
HOPE YA'LL ENJOY!!
anyone who has this palette, post your review below!! :-)
MUAH!