Hello Everybody!!
I recently took a little trip to Wal-Mart, in search of the perfect blackhead face wash, (I don't get pimples, just nasty little blackheads, which are just as bad!). Anywhoo, I was NOT about to pay no $12, or even $7 on a cleanser, (EXPENSIVE does NOT always mean QUALITY) so, I looked to the left of the shelf and found this little number, EQUATE Blackhead Clearing Scrub for only (if your standing, you may wanna sit down, because this price will BLOW YOU AWAY!) $2.99!!!! EUREKA!!!!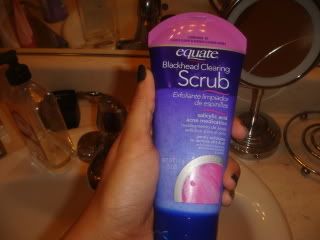 I've used this every night, along with my PONDS Moisturizer, and I have noticed a SIGNIFICANT change in the way my skin looks and feels! It doesn't just clear blackheads, it has evened out my skin tone as well! I am in love with this stuff!!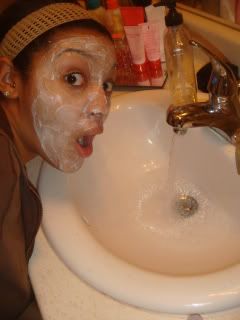 LOL!!!
This product can be found at WAL-MART in the cosmetics section by the face wash, for only $2.99 (Price may vary in different cities!)
MUAH!!