Hey Everybody!!
Hope my readers are doing well!
Just want to take the time out and welcome the new followers of this blog and my YouTube subscribers!!
I have been M.I.A on YouTube for a while, I am a busy busy bee! Look forward to videos soon!
ANYWHOOOO, I just wanted to show you all what 5 beauty items I am absolutely in LOVE with right now!
Here they are:
Liplicious Tasty Lip Color: Bath & Body Works
Original Price: $7.00
Online SALE Price: $3.00
I have never been so in LOVE with a lip gloss! LOL
These are PERFECT, Kissable :-), and TASTY!!
Most inexpensive lip glosses that I've used have been really sticky and too heavy, but these are just right! I even think there may be a little lip plumping formula in them! ;-)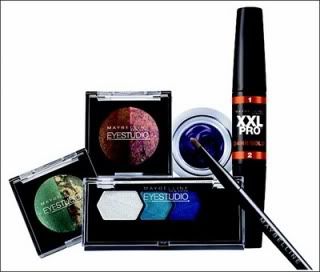 Maybelline EyeStudio Collection
Prices range from $6.00 - $10.00 +tax!
I am in LOVE with the colors and the professional look of this new collection! The colors are very pigmented and long lasting. The duos are like a cheaper version of MAC's mineralized duos (which I also own and LOVE!). I haven't bought the liner or the mascara yet, because I am biased to the HIP Cream Liner and Maybelline Great Lash (yes, that pink and green tube has got a strong hold on me!!), but I will be trying the rest of the line soon!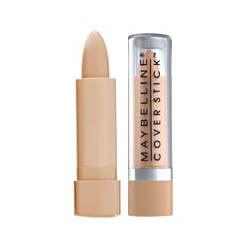 Maybelline CoverStick Concealer
Price: $6.00
This product is so wonderful! The texture is creamy and THICK, so it flawlessly COVERS any blemish or dark spot you may have. I've been using a lot of stick concealers lately, just because I haven't really found a liquid concealer that I've really just loved. I've used this in looks that I have created for others and it really does look good on all skin types! It's inexpensive and serves its purpose! Great product!
Profusion 98 Color Palette
Price: $6.50 if you can find it @ ROSS!
Online price: $9.99
I wasn't expecting this product to be that great because of the DIRT CHEAP price and it was at ROSS, but i was proved verrry wrong! This palette is highly pigmented, shimmery but not overpowering, & the color payoff is wonderful. Great product with an even greater price tag! ;-)
Revlon Colorstay Liquid Foundation
Price: $12.00 + tax
I have learned, in purchasing makeup, that EXPENSIVE does not always mean that its better. You have to give your drugstore makeup a chance! Well, I took a chance on this foundation and I fell in LOVE with this product! I really don't need foundation on my face, and I don't wear it all the time, but whenever I put this foundation on my face, it feels like nothing is there. It's so weightless and has exceptional coverage. Honestly, I'd rather use Revlon Colorstay than MAC foundation, unless a makeup artist applies it to my face. I use a stippling brush from coastal scents to apply. I've heard nothing but great reviews about Colorstay!
Hope you enjoy my picks!
MUAH!